Floyd Boykin Jr. - Editor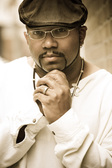 St. Louis native FLOYD BOYKIN JR. is the founder and creator of
SpokenVizions Magazine, SpokenVizions.com and now SVY Magazine. SVY Magazine was created to give our youth another way to share their voices.. Floyd is a published poet, author of 3 poetry books, videographer/filmmaker, a lupus activist, recording artist,
and musician.
---
Audra Luke - Creative Adviser


Audra Luke, formally known as Audra Woodard, is a lawyer by trade, poet, program facilitator and an author/advocate for teenagers. As a poet, Audra's performance style has attracted the attention of industry celebrities and ultimately led to her being invited to provide poetic words of inspiration to over 300 teen girls at Grammy Award winning artist Prince's Paisley Park studios, serve as the Coca-Cola Soundstage host for over 5 years at the Essence Music Festival, receive a personal invitation to be the host and opening act for legends Ashford and Simpson in New York, as well as open for such acts as music industry legend Patti Labelle, Jill Scott, Grammy Award-winning singer/songwriter India Arie, comedian Sinbad, and more. Audra teaches At-Risk Teen Girls how to express themselves using poetry. Audra serves as the Creative Adviser to SVY Magazine in and effort to reach young poets and other young artists through out the United States.
www.greengelo.tv
www.audraluke.com
---
Jessica McCaskill - Copy Editor and SVY Adviser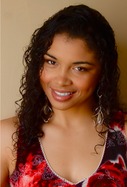 With a passion for arts of all kinds JESSICA MCCASKILL applies her talents to as much as she can. She is the Creative Talent Director and Copy Editor for SpokenVizions Magazine, as well as the Copy Editor for SVY Magazine. She is also an adviser to the publication. She is also a photographer for JKill Photography and trains as an amateur boxer. If only there were more hours in a day.

---
L. Michelle - Promotions & Social Media Manager


L. Michelle oversees promotions and social media communications for the SVY Magazine. She has been a supporter of SVM for many years and is now head writer of the segment "Prospective Lights." She wishes to help our youth shine in a positive light. Prospective Lights is dedicated to placing the spot light on talented children between the ages of 12 through 18.
---
Azmera Hammouri-Davis - Creative Talent Director/Contributing Writer


Azmera Hammouri-Davis is a current sophomore at the University of Southern California studying African American Studies and Dramatic Arts. She sings in the Saved by Grace Gospel choir, performs spoken word and slam poetry at open mics, and is the Director of Innovation and Artistry for a newly formed club on campus called Motivate & Empower (ME). She has recently been promoted to Creative Talent Director, where she seeks out talented young artists on the West Coast, but not limited to, setting up possible interviews and spotlights. She writes about relevant issues that young adults are facing whether it be relationships, dating, balancing school and social life and fitness, to current popular music and fashion. Aside from writing and performing poetry, she is dedicated to improving educational opportunities for minority youth, and serves as a residential advisor for local high school students, along with the residential advisor for the only African American floor at USC. Her mission is to inspire people of all ages to find their voice, share their stories and use every form of creative expression an outlet that heals and empowers people on their journey in life.

---
Carmen Steward - Copy Editor
Carmen Steward is the President and Founder of Family Enrichment Support Center. FESC is a resource and recreation provider for youth and families. FESC was founded in 2011. The recreational programs that have been offered so far are an education based Gardening Program for youth and The Youth Creative Arts Circle, which is a program that allows youth to express themselves creatively through different forms of art, (spoken word, dance, song, instruments or drawing). She is currently one of the copy editors for SVY Magazine.

---
Greg Hardnett - Contributing Writer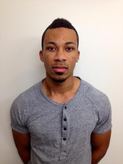 Greg Hardnett is a 19 years old prose poet studying journalism at University of Missouri-Columbia. He aspires to be a sports journalist after graduation.

---
Dacia Polk - Contributing Writer


Dacia Polk was born and raised in St. Louis, Missouri. She is a mother, artist, entrepreneur, and novice writer. Far from your average Jane, Dacia comes with an electric personality, energy to help build a vision, and love for a generation of creative young people. She love to be inspire and she enjoys inspiring.


---
Karen Banks - Contributing Writer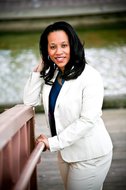 Karen Banks graduated from the University of Missouri St. Louis with her Masters in Community Counseling. She enjoys helping families, couples, and people of all ages to manage their professional, relationship, emotional, and social issues. Karen oversees the mental health segments for both SVM and SVY. She is the owner of Trinity Wellness, an affordable private practice where people can find support to help balance their mental, physical, and spiritual selves through counseling and a network of resources. Karen is available for presentations and trainings on a variety of topics such as healthy corporate or social communication, children with sexual behavior problems, parenting, or bullying. Aside from bring a therapist, Karen enjoys reading, gardening, and cooking. Please visit her blog at http://trinitywellstl.blogspot.com/ and follow her helpful tweets @TrinityWellSTL.

---