Floyd Boykin Jr.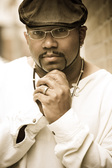 St. Louis native FLOYD BOYKIN JR. is the founder and creator of
SpokenVizions Magazine and SpokenVizions.com. He is a published poet,
author of 3 poetry books, videographer/filmmaker, a lupus activist, recording artist,
and musician.

---
Quashana Foster-Spaulding


QUASHANA FOSTER-SPAULDING is The Senior Director of Artistic Media. She is a journalist, poet, technical and freelance writer. Quashana is an open spoken adviser to SVM and has been with the magazine nearly since the beginning of it's assistance.

---
Ron Williams


Co-marketing Chair, Ron CHILL Williams, is an international Spoken Word/Hip-Hop Artist and current member of The 3KNGZ. He is also a founding member of Soul Vibe Poetry Collective and the Entertainment Director for The Spoken Word Expo.
---
Deborah Magdalena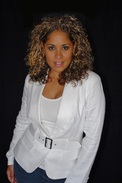 DEBORAH MAGDALENA is a poet, actress, activist, founder and Executive Director of the Spoken Soul Festival, the SVM Director of Cultural Media (Latin Community) and also a contributing writer. She is also a recording artist and very respect in the poetry community.

---
Adina Nyree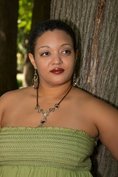 ADINA NYREE
is a New York based entrepreneur and singer/songwriter/poet. Her debut album, Certified Organic, was released in 2009 and well received by the indie soul community. Certified Organic included the track, Find Your Way, which received an honorable mention in the 2010 Billboard's World Songwriting Contest. She is currently working on a sophomore album. Adina is the Senior Copy Editor of SpokenVizions. Visit her at
www.adinanyree.com.

---
Jessica McCaskill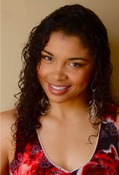 With a passion for arts of all kinds JESSICA MCCASKILL applies her talents to as much as she can. She is the Creative Talent Director and Copy Editor for SpokenVizions Magazine and Copy Editor for SVY Magazine. She is also a photographer for JKill Photography and trains as an amateur boxer. If only there were more hours in a day.
---
Dan Reilly


Copy Editor

---
Dena Brown


DENA BROWN has a passion for fashion and design and currently residing in Richmond, VA, She received her Bachelor's Degree in Accounting and she is pursuing her Master's of Fine Arts. in Interior Design.

---
Tantra-Zawadi


TANTRA-ZAWADI is an author and international poet, residing in New York. Tantra supports the rights of women to exist, choose, decide and think through the art form of Spoken Word. Her latest release, "Gathered at Her Sky" is available at Amazon and LuLu.com.

---
Grace Chung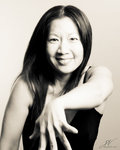 GRACE CHUNG-WEBB is a first generation Taiwanese-American who spent most of her growing up years in St. Louis. She is a mom, wife, fine artist who has exhibited in Chicago and Champaign, IL; freelance graphic artist; and emerging writer.

---
D. SMall


D. SMALL is a native of St. Louis, Missouri. She is a writer and actress. Her spiritual and mental journey is strongly connected, but not limited to loss of her sister, Melissa M. Small. She is a columnists for SpokenVizions Magazine.

---
Bella Words


BELLA WORDS was born in Baltimore, MD, but grew up in St. Louis, MO. She has a diverse background with a broadly defined family. Personally and professionally, she engages in community education of all sorts with a foundation of the written word.

---
Stylicia Bowden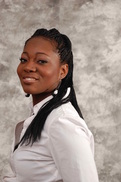 STYLICIA BOWDEN is an author, poet, inspirational speaker and CEO of The Writer's Block. She is a Detroit Michigan native and has self published four poetry books and recently released her first spoken word CD entitled: "The Sound Of The Spoken Word."

---
Safiyyah Amina Muhammad


Safiyyah Amina Muhamma is a wife, mother, poet, community activist and also a copy editor for SpokenVizions Magazine. She also assist with internet promotions on various social media sites.

---
Sherri Adore-Jackson


SHERRI AMORE-JACKSON is a New York native and has worked as a Fashion Stylist, Publicist and Writer. She currently works for ASCAP as a Royalties Analyst.

---
Isis Swink


ISIS SWINK is a spoken word artist, singer, songwriter and a poet. She is a mother of three daughters and currently resides in Tennessee. She is currently working on a book of poems about her life.

---
Donalja James


DONALJA JAMES is a spoken word artist and playwright from Greensboro, NC. She has committed her writing to empowering women through education through theatrical mediums.


---
Kimeko Farrar


KIMEKO FARRAR is a poet, writer, speaker and blogger. She operates her personal website www.kimekofarrar.com as well as two YouTube channels under KimekoFarrar and NaturalHairCorpGirl.

---
Jacqueline (Powell) Johnson


JACQUELINE (POWELL) JOHNSON aka JP Johnson is an avid reader of many different genres. She is a published author of three books (best known for the book "Someone to Catch My Drift) and she oversees the SVM book review section.

---
Shawn Williams


Shawn Williams is a spoken word poet with a business mind, who is working towards the advancement of poetry. Shawn is a contributing writer, but he has a strong focus on building a stronger presence for our publication on the west coast.

---
L. Michelle


L. Michelle has been a supporter of SVM for many years and is now head writer of the segment "Prospective Lights." She wishes to help our youth shine in a positive light. Prospective Lights is dedicated to placing the spot light on talented children between the ages of 12 through 18.

---
Rose McCarthy


Rose Sabine McCarthy is of Samoan descent, born and raised in South Auckland, NZ, now residing in Sydney. She is a lover of the arts and she is a life enthusiast. She is a passionate mother, wife, poet/writer and children welfare advocate. Currently she is working with and is the co-founder of H.O.P.E.org (NPO). Helping Our People Elevate. She oversees the Golden Rootz segment in SpokenVizions Magazine. Rose makes SVM history by becoming our first international writer.

---
Cynthia "X Blu Rayne" Jowers


CYNTHIA "X BLU RAYNE" JOWERS is an author, speaker, mentor, and spoken word artist who's core is poetry. No matter the direction she moves in with business, her basis is her fundamental belief in the power of words and the necessity for poetry being a vital part of healing in our community.

---
Karen Banks - Contributing Writer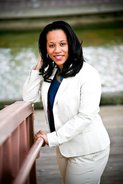 Karen Banks graduated from the University of Missouri St. Louis with her Masters in Community Counseling. She enjoys helping families, couples, and people of all ages to manage their professional, relationship, emotional, and social issues. Karen oversees the mental health segments for both SVM and SVY. She is the owner of Trinity Wellness, an affordable private practice where people can find support to help balance their mental, physical, and spiritual selves through counseling and a network of resources. Karen is available for presentations and trainings on a variety of topics such as healthy corporate or social communication, children with sexual behavior problems, parenting, or bullying. Aside from bring a therapist, Karen enjoys reading, gardening, and cooking. Please visit her blog at http://trinitywellstl.blogspot.com/ and follow her helpful tweets @TrinityWellSTL.


---
Kimberly P. Butler


Internet Promotions Team

---
Karina Nistal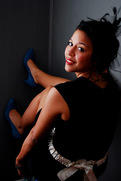 Internet Promotions Team

---
Chris Locsin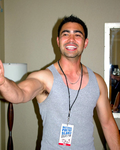 Chris Locsin is a self-proclaimed mutt. He is Pacific Islander and Caucasion, writer and performer, business owner, spoken word artist, father, husband, realist and dreamer. He has competed in the National Poetry Slam, toured with the Soul Vibe Poetry Collective, written a poetry book, and been featured on numerous hip hop and poetry recordings. He is currently taking piano lessons in San Jose, Ca. Chris Locsin is on the SpokenVizions Internet Promotion Team with the emphasis on the west coast.

---